HENRY & WRIGHT

CORPORATION

TM

Underdrive Press Specialists in automatic, high-speed precision stamping machines for industry.

.
.
The H&W Corporation - Brandes Press Company Story...

Brandes Press has pioneered the development of metalworking equipment for industrial America since its inception in 1938. The unique Brandes under-drive design minimizes vibration, provides greater speed and accuracy while offering unsurpassed durability. Brandes Presses range in size from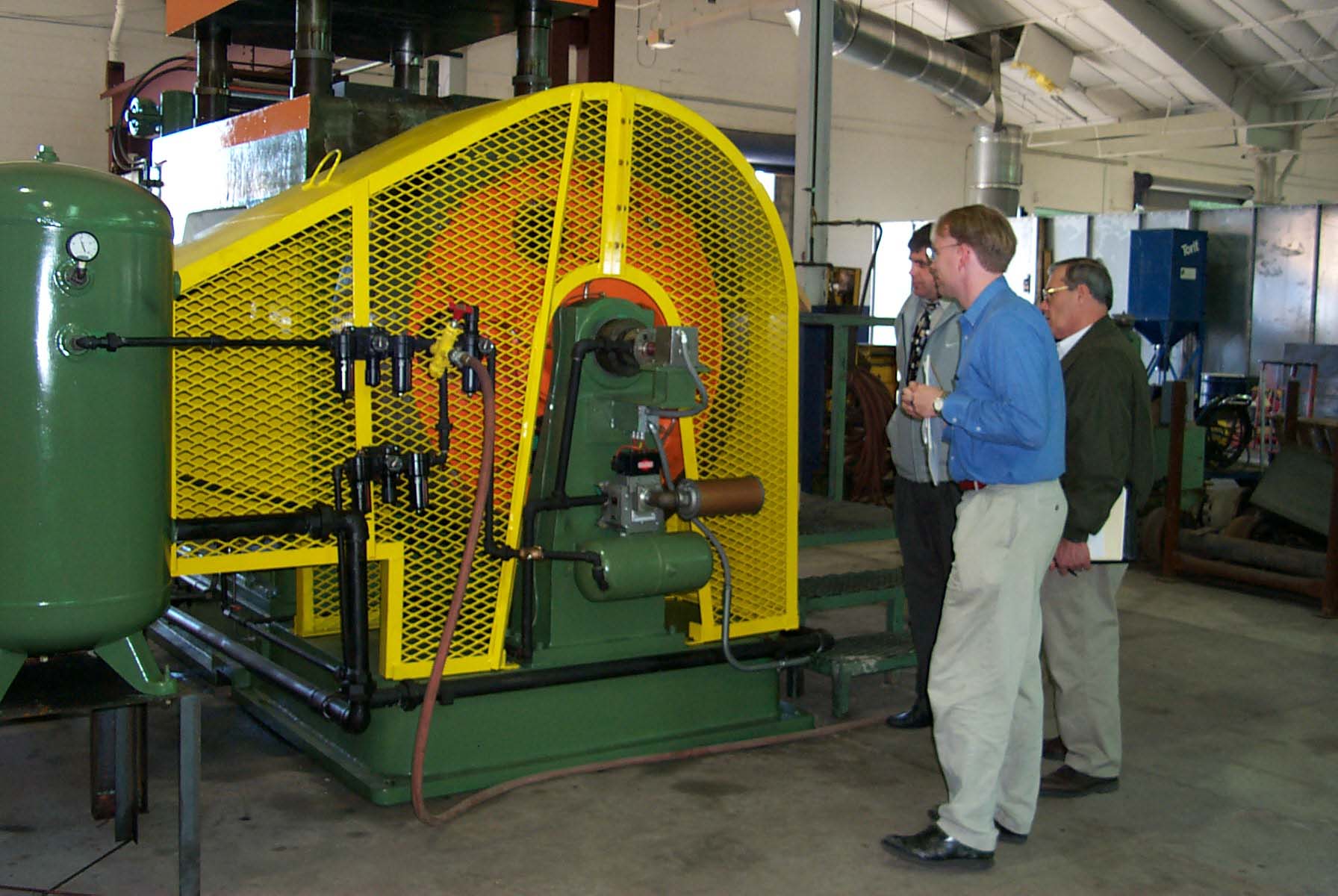 30 to 1,000 tons and are most commonly utilized in light metal, shallow-draw applications where accuracy and high production are required. The crankshaft location, below the press bed, creates a lower center of gravity to eliminate vibrations common in conventional presses at high speeds. Extra large bed areas speed die changes and enhance productivity in the factory. An extensive array of optional equipment allows Brandes to customize its presses to meet the unique needs of our customers - all in a surprisingly cost effective manner.

In addition to designing and manufacturing a full line of under-drive presses, Henry & Wright also provides parts, services, welding, diagnostic assistance, and safety controls to H&W and Brandes customers worldwide. The company offers a multitude of accessories, including sturdy roll feeds, motorized Pitman's and a redesigned control package for all H&W and Brandes units in service. Finally, H&W Corporation maintains an active inventory of H&W and Brandes under-drive presses. These units are available for immediate remanufacture or can be purchased in their "AS IS" condition. The availability of a full inventory of presses is unique in the industry and allows for expedited response to customer inquiries for refurbished or used equipment.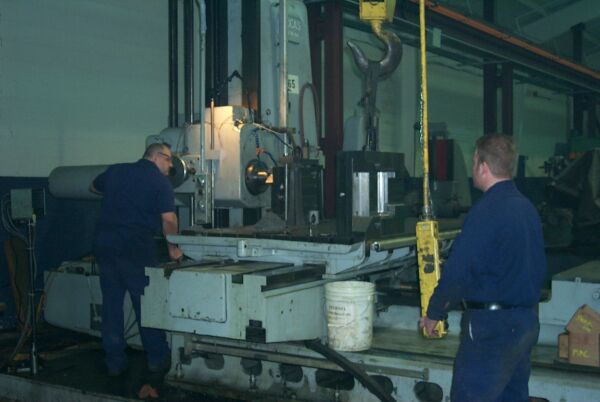 H&W Controls department manufactures a full line of press safety controls for all types of mechanical stamping presses, multi-slide presses, forging and Upsetter presses. Feed/transfer system integration and a long list of options offer customized control packages for individual requirements. Over 30 years of control engineering has presented H&W with safe, user-friendly press controls unmatched by others for the price and ease of installation and service.

In March of 2000, Brandes relocated its manufacturing operation to a facility in Cleveland, Ohio. The new location, located in the heart of Cleveland's industrial district, features a show room of equipment available for immediate sale, exceptional manufacturing capabilities and a complete history of all Brandes presses manufactured since the company's inception in 1938.
The acquisition of Henry & Wright Corporation in August 2001 brought together the two premier under-drive press manufacturers in America.

For further information, please email us.
© Henry & Wright Corporation 2001
© Brandes Press Company 2000
All Rights Reserved